Camp Sites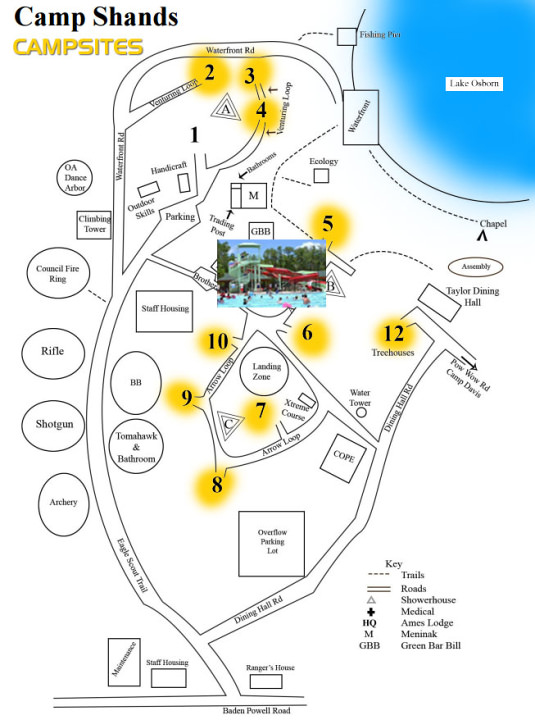 More Reasons to Come to Camp Shands
Camp Shands offers pavilions in every campsite. It is a great place for you and your troop to hold a PLC meeting, play games or relax. Each pavilion is enclosed and has ceiling fans, lights and electrical outlets to charge your battery powered accessories.
Camp Shands continues to invest in brand new nylon tents. During Florida summers, rain is not an if, it's a when and at Camp Shands our tents are leak free.
Don't want to stay in a tent? We offer four treehouses which will accommodate up to 32 Scouts. Reserve early as they will fill up fast.
You may request a certain campsite, but this does not guarantee you will get this campsite. We will assign campsites by the size of the Troops and how early we get the reservation.