Floridian Expedition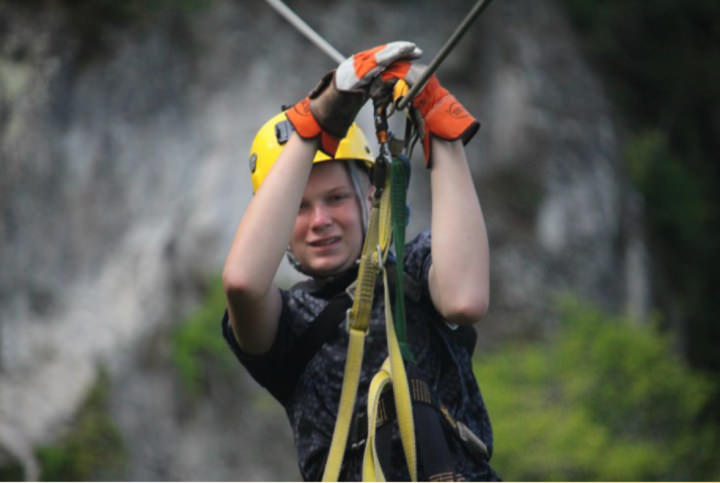 Finally hit that age in Scouting where you've been there done that with all a camp has to offer for classes but you really want to be there for your troop and Scouts in the evenings? Take an expedition through North Florida exploring all it has to offer. After your day of exploring is over you still end up back in the campsite with your troop! For an additional $150 for a week of adventure!
Ripley's Red Train Tour through Florida's oldest city of St. Augustine:
This tour takes you through the heart of this historic city and it ends with a
walk through the amazing oddities found in the Ripley's Museum.
Zip-Line Adventure at Florida's Alligator Farm:
Check out the ancient reptilians Florida is known for! Zip over these creatures
and take the time to observe these and other critters that inhabit the Farm
and Zoo.
Snorkel with Sharks at the St. Augustine Aquarium:
Newly opened to the public, the St Augustine aquarium is stocked full exotic
delights as well as the opportunity to snorkel with sharks.
Tube down Itchetucknee River:
Take a lazy day floating down on of Florida's most beautiful spring fed river.
Marineland:
Being conservation minded is what Marineland is all about. Check out their
aquatic rescues and what their programs are all about.
Canoe Juniper Springs:
Take a canoe down the spring run to see all of the beautiful sites in the Ocala
National Forest. If canoeing isn't your thing, the spring head is a massive swim-
ming hole full of crystal clear water.
Suggested Gear
swim suits
towel
sunglasses
water bottle
sunscreen
back pack
hat
tennis shoes
sandals